BGInput
In 2008, I wrote a Java app to record and graph my blood glucose against the effect of insulin and carbs: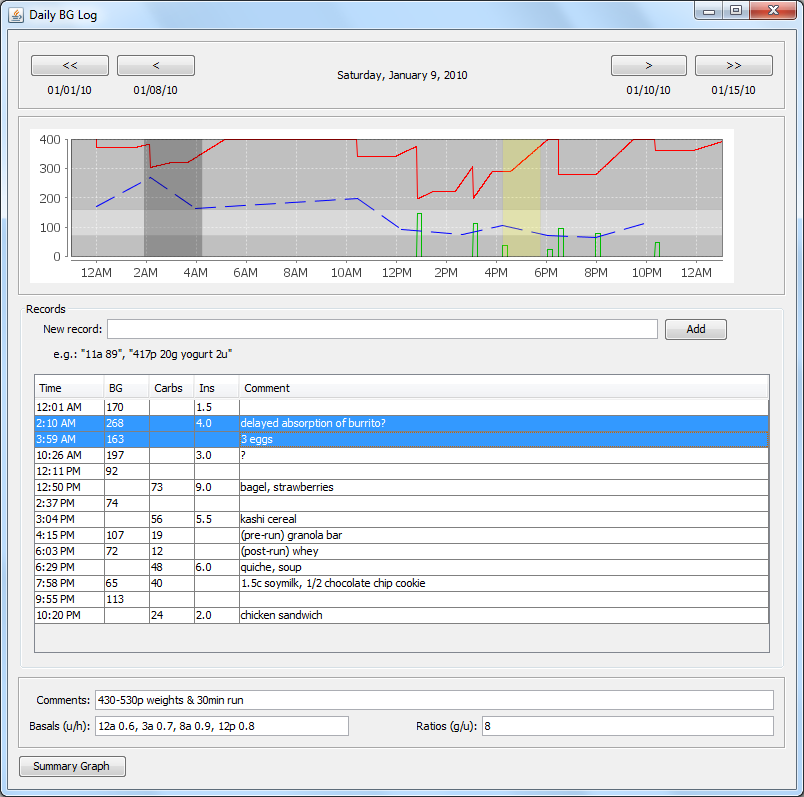 The top graph includes

BG

,

insulin

(including an idealized four-hour action curve with 90 minute peak), and

carbs

.
The hours 2:10-3:59 am are highlighted in dark grey on the graph because the user has highlighted those data rows in the table.
The hours 4:30-5:30 pm are highlighted in yellow on the graph because the "Comments" field includes an activity during that time span.
The record input field supports multiple input formats/shorthands to make data entry as fast as possible.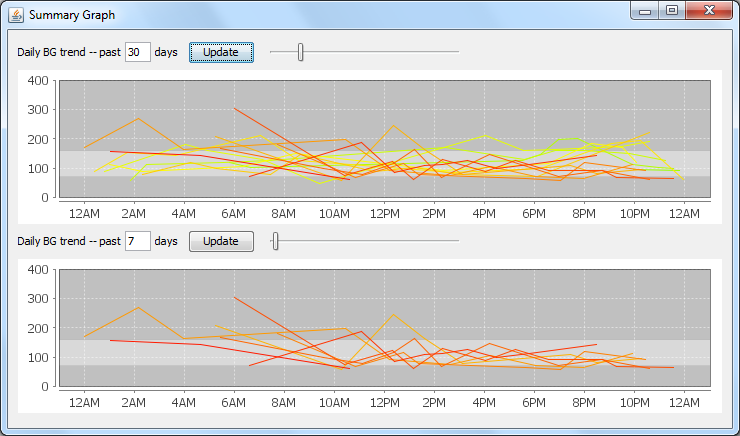 The Summary Graph shows two time periods (e.g. "have the last two weeks been better or worse than the last 60 days?"), with a color spectrum indicating the age of the line.